Every Year Over $5 Billion in Washington Produce Relies On Quality Refrigeration
From local fields and orchards to the processing and storage that keeps them fresh, to the domestic and global marketplace and onto our table.
Central Washington Refrigeration plays a vital role in preserving the quality of our food and the economic impact of our production.
Your Partner in Innovative Engineering
We specialize in large scale, cold atmospheric storage for some of the nation's biggest food providers. 
Trusted for over 25 years to deliver high performance systems and service that is great for the bottom line and safe for our environment, workers and community.
We Specialize in Ammonia Systems. 
Ammonia is:
Environmentally Friendly
Ammonia doesn't deplete ozone and has zero Global Warming Potential. It's biodegradable and lighter than air so it dissipates quickly into the atmosphere
Most Efficient
Compared to other refrigerants, ammonia is thermodynamically superior and up to 10% more efficient, requiring less electricity and lower costs
Most Economical
Ammonia systems cost 10-20% less to install and maintain because they require lighter gauge piping that isn't susceptible to rust. Ammonia costs 25X less than R-22
Local Crew. Global Impact
Our custom refrigeration systems play a vital role in both the local and global food supply. The majority of clients are located throughout Washington State, although CWR has also designed and installed cooling systems for customers in Idaho and Oregon.  CWR is licensed to perform its services in Washington, Oregon, and Idaho.
Global Ambassadors
We represent the Yakima Valley with pride, and demonstrate to a global audience responsible, safe and affordable refrigeration for the food industry
Local Partners
We are trusted by top-tier contractors to partner with them in building some of the largest food storage and processing plants in the world.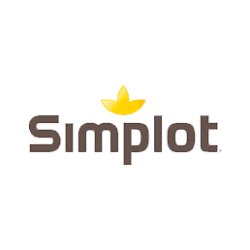 See Some of Our Recent Projects
Let us know how we can partner with you, from small parts to safety training, or a large scale design for a new facility or retrofit.